Vacant House
A Virtual Guard Station is monitoring this vacant property. As soon as this car pulled into the driveway, a Remote Guard at Pro-Vigil's Central Surveillance Center activated a siren and strobe, the car left.
RV Dealership
The RV Dealership has had a rash of theft over the past few months, so Pro-Vigil was hired to place a Virtual Guard Station on the property and monitor it remotely. As you can see from the video, the thieves are not afraid of cameras, but do respond well to the sirens and strobes attached to the mobile surveillance unit.
Copper For Christmas
Copper is a hot item during the holidays. A Remote Guard standing guard from one of Pro-Vigil's Central Surveillance centers noticed the intruder and activated sirens and strobes on the Virtual Guard Station and eliminated the threat.
Copper Thieves
These copper thieves will have to find a property that isn't protected by Pro-Vigil's Virtual Guard Station and Live Remote Surveillance. Once the Remote Guard activate a siren and strobe, the intruders fled from the site. There was a decent image of one of the intruders who is now posted around the property.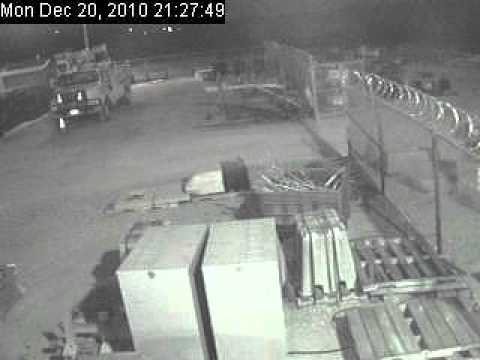 Copper Thief Arrested
The machine in the video has a bundle of control and power cables that total over 30k, so the owner hired Pro-Vigil to protect the machine. As soon as this thief was identified by a Remote Monitor sitting at one of Pro-Vigil's Central Surveillance Centers, sirens and strobes were activated. This individual didn't respond to the alarms, so the authorities were notified and arrested the individual near the entrance to the property. The Virtual Guard Station has only been on the site two weeks!