This group entered as construction site and made a straight path to a lone Bobcat sitting on the site. Nearby, a Remote Guard is watch the event unfold through a Virtual Guard Station protecting the site. The minute the Remote Guard activates warning commands and strobes, these thieves quickly decide leave without incident. Success…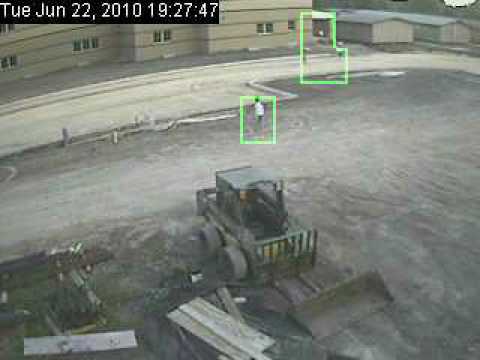 This individual entered a hotel under construction, but didn't hang around long. Once identified by a Remote Monitor with the use of a Virtual Guard Station on site, sirens and strobes were activate and the individual promptly exited the site.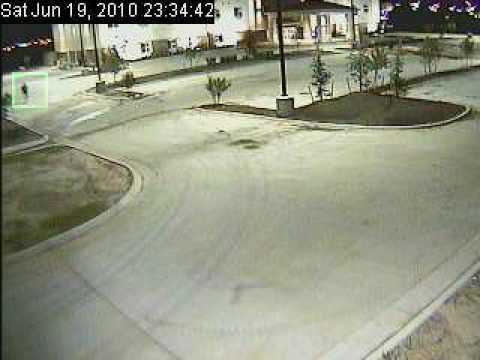 This pool is monitored after hours by Pro-Vigil's Central Surveillance Center. With the use of fixed cameras and Live Remote Guards, this pool is secure and warts off those looking for a late night swim.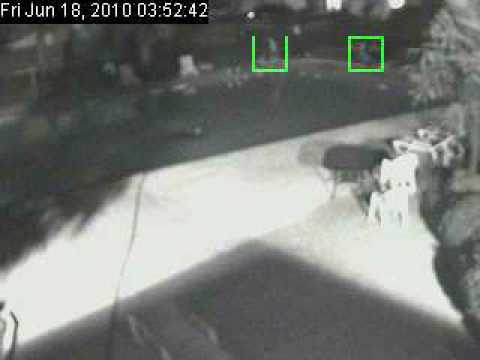 This individual enters a construction site about an hour after the job site shut down for the day. He looks very interested in a bobcat on the site, but doesn't make it that far because the site is protected by one of Pro-Vigil's Virtual Guard Stations and monitored remotely at a central surveillance center. Once noticed, a Remote Guard activates a PA systems and strobes, and the video tells the rest of the story.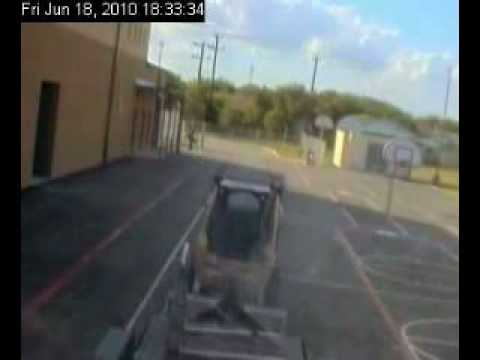 This VGS Scarecrow is sitting in the dark just waiting for potential threats on this construction site. It isn't long before someone takes their chances. Look how fast he flees once a Remote Surveillance Guard activates a siren and strobe on the Scarecrow.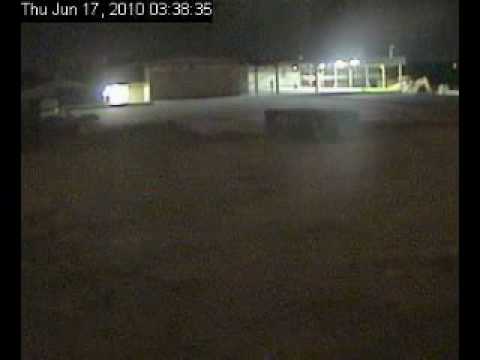 This group entered a construction site protected by several of Pro-Vigil's Virtual Guard Stations. As soon as the suspects are pose a threat to the site, the Remote Monitors contact the police. You can see the strobes from a nearby police car that ended up chasing the group off of the site.